The ground-breaking VERIFY IVM (Insured Valuation Model) enables UK mortgage lenders to obtain an instant, accurate valuation for virtually any UK residential property, with no need for a physical survey – and, uniquely, the valuation is backed by AA-rated insurance.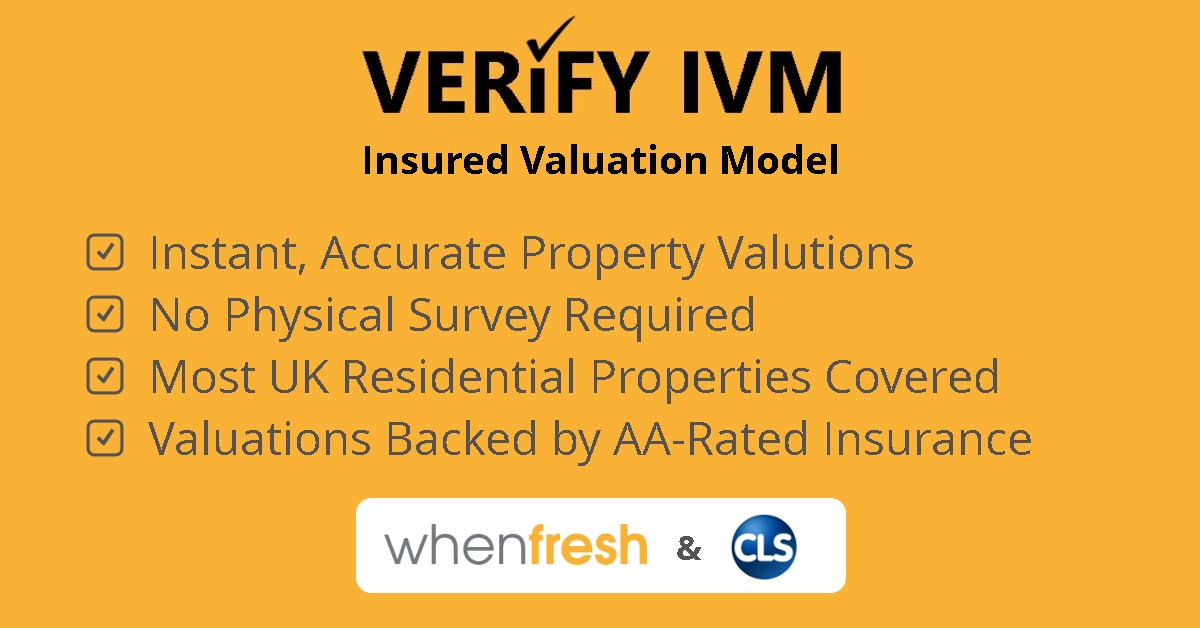 The VERIFY IVM is the result of a collaboration between UK residential property data experts WhenFresh and CLS, one of the UK's leading MGAs.
CLS are managing a panel of AA-rated insurers bringing billions of pounds of cover to this new and exciting property valuation market.
Triangulated Residential Property Valuations
The key to the VERIFY IVM solution is the triangulation of 3 independent valuation models: WhenFresh's proprietary VSM (Virtual Survey Model) & EPM (Estimated Price Model) and the lender's preferred AVM (Automated Valuation Model). These 3 values are triangulated with each other and compared with the live market price agreed between buyer & seller.
When all these figures match within an acceptable tolerance the valuation can be confirmed to the lender and backed by AA-rated insurance, to indemnify the lender against future losses in the event that the valuation proves to be inaccurate at a later stage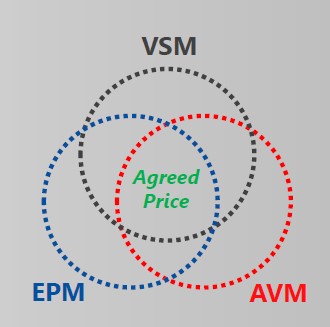 Valuations proven to be over 99% accurate
Over 2 years and more than 20,000 actual property transactions of rigorous testing in conjunction with major lenders and a leading insurer on the CLS panel, the VERIFY IVM valuations were proven to be over 99% accurate.
Please click here for full details of the VERIFY IVM solution and/or call WhenFresh on 020 7993 5818 to book your demo.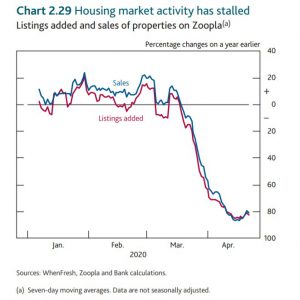 The Bank of England published its new Monetary Policy Report on 7th May 2020 – supported by WhenFresh data.
WhenFresh have worked with the Bank of England (BoE) for many years our data and analytics have featured in BoE research & White Papers on several previous occasions.
However, in the face of the lock-down due to the pandemic, we are privileged to have WhenFresh property movement data published in the BoE Monetary Policy Report, highlighting the sudden slowing of the housing market at this critical time. Please CLICK HERE to link direct to this section of the Report:
WhenFresh is a leading provider of residential property data & analytical services to the UK's leading Financial Institutions, Lenders and Insurers.  To find out how we can also help your business, please contact us today.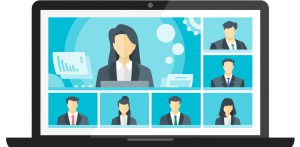 Firstly, the WhenFresh team would like to wish that you and yours stay safe and well in these challenging times.
While we are in uncharted waters, we are pleased to report that at WhenFresh, as a 100% digital data organisation, we are not far off 'business as usual'.
The nature of our business has meant that working from home has been seamless and that all of our clients' data deliveries, once coded, are holiday and illness-proof, so well-protected from any disruptions.
The one practical change that we have made is that, until further notice, we are holding all external and internal meetings virtually – via remote conference/video calls.
In short, it appears that many challenges lie ahead, but WhenFresh shouldn't be one of them.
If you need any help or advice on working with us, including from home, feel free to drop us a line at support@whenfresh.com
Mark Cunningham
Co-Founder
WhenFresh Ltd
www.WhenFresh.com
020 7993 5818
07 Feb 2020: Joanne Atkin of Mortgage Strategy Gazette reports on why M:Qube is different…
M:Qube is about to launch into the mortgage market but it is no ordinary lender – it's a fintech business first and a mortgage lender second…
… Tony Connell, chief product officer, with a tech background at FICO, Visa Europe, Experian and Royal Mail, explained how the system is a data driven process with real time decisioning: "First, we assesses the property the borrower wishes to buy.
"The system accesses 140 points of data on a property using various sources such as four AVM providers, the Land Registry, Rightmove and Whenfresh to gain a myriad of information. This would include the method of construction, square footage, number of rooms and floors, flood and subsidence risk and so on.
"This gives a clearer picture as to which lenders would lend on the property and if indeed it is mortgageable. Data on the borrower is then collected, categorised and verified followed by real time underwriting."…
Read the full article here or visit Mortgage Finance Gazette.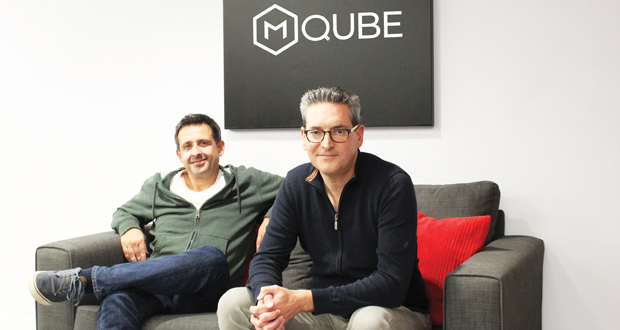 (Courtesy of Mortgage Finance Gazette)
WhenFresh are delighted to announce that UK-wide LIDAR data from Fusion Data Science is now available via the WhenFresh API – the one stop "data supermarket" for residential property attribute, risk, perils, environmental and geospatial data.

Fusion Data Science's modular datasets provide highly accurate & current geospatial property measurements for a variety of Financial Service & Insurance applications, including:
> Building extent at ground and gutter level
> Building storey count
> Building volume, floor space and height
> Roof shape, slope & area
> Altitude above sea level
> Building ground slope & gradient
WhenFresh has drawn together over 200 high quality datasets in one place and provides access to our own proprietary datasets and public feeds (such as Land Registry) side by side with partner data from the likes of Zoopla, CLS, Airbus, Future Climate Info, JBA, Bluesky, and many, many more – so we are delighted to welcome Fusion Data Science to the WhenFresh family of data partners
To find out more about these new data items and how they can benefit your business – or if you are a data owner with datasets that have applications in the UK Lending, Insurance, Utility, Governmental or Property sectors, please Contact Us today.
Friday November 22nd 2019 saw the prestigious Insurance Times Awards event at the Grosvenor House Hotel, with WhenFresh beating 6 other finalists to scoop Gold in the 'Excellence in Technology – Service Provider' category.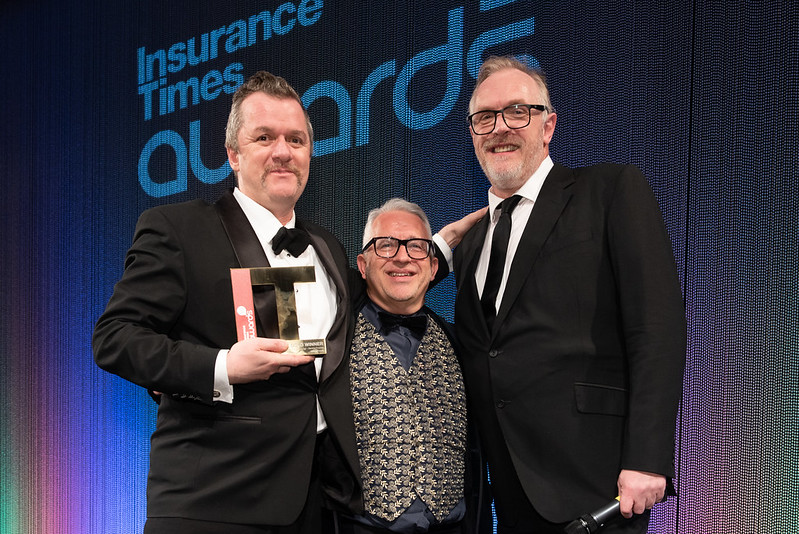 WhenFresh CEO & co-Founder Mark Cunningham (proudly sporting his Movember moustache!) was delighted to receive this coveted award from Richard Beaven, Chief Operating Officer of award-sponsor Brightside Insurance, alongside comedian Greg Davies, who hosted the event.
In announcing WhenFresh as Gold award winners, Richard Beaven reported the judges had said: "WhenFresh impressed with their clear business model. We love what they do and they aren't afraid to go in a different direction."
It was a strong field, with the other 6 shortlisted finalists:  Cytora (who were awarded Silver), Blocksure (Bronze), Adapt Ready, Albany Group, GB Group's Loqate and a joint entry from Instanda, Deloitte Digital & AXA XL.
Mark Cunningham told Insurance Times: "It means everything to win this award. It's been three years of development, many millions of investment and a number of partners to get us there."
To find out more about WhenFresh and the Residential property 'Data Supermarket' we've built for Insurance, Financial Services and other sectors, please contact WhenFresh today for a demo – and please follow WhenFresh on LinkedIn:  
WhenFresh API one-stop "Data Supermarket"
The WhenFresh API "Data Supermarket" was launched direct to end-users in 2018.  However, big data users in sectors such as Insurance and Financial Services have been relying on WhenFresh data for years –  but it has often been supplied via major resellers such as Experian, Equifax, GB Group, TransUnion, Acxiom… or other well-known suppliers for whom WhenFresh build white-label data products.
Wherever home insurers are employing property attribute, risk & perils data to simplify and speed up the application process, the road very often leads back to WhenFresh – who build the data products for many of the traditional "big name" big data suppliers.
November 2019 – London:  Leading insurance industry media outlet Intelligent Insurer has just announced its global Hot 100 InsurTechs, with WhenFresh named alongside other industry disrupters such as Flock, Instanda, Lemonade, Neos, Previsico and Trov.

"We've been enjoying a good deal of media attention since launching the WhenFresh API 'Data Supermarket' direct to the UK home insurance sector" states WhenFresh Director of Marketing, David Morley.  "We're delighted to be named in Intelligent Insurer's global Hot 100 InsurTechs – especially as it comes hot on the heels of WhenFresh being announced as finalists for the Insurance Times Awards, joining the Insurtech UK eco-system as a full member and announcing our sponsorship of the excellent Instech London network".
Click here to try the free demo of the WhenFresh API and see the range of individual property-level attributes, risk, peril, environmental, geospatial and valuations data that we can instantly provide for any UK residential property simply by entering the address.
Or visit Intelligent Insurer to view the global Hot 100 InsurTechs.
With one-third of customers giving up on lengthy question sets, will insurtech powered zero-questions-asked insurance quotes revolutionise the process?
Click here to read the full article – or here to visit the Insurance Times website.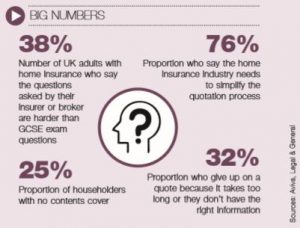 InsTech London describes itself as the The Insurance Technology Innovation Community and runs regular, inexpensive evening events at the Steelyard venue in the City of London – and we're delighted to announce that WhenFresh have become one of the organisations newest sponsors.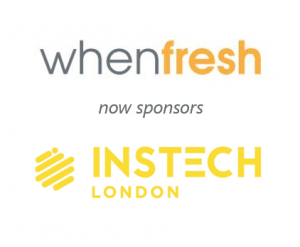 InsTech London is jointly run by InsurTech influencers & thought-leaders Paolo Cuomo, Robin Merttens & Matthew Grant and the website states: "The primary purpose of InsTech London is to pull together a group of innovators, entrepreneurs, investors and professionals from across the market and enable them to meet like-minded folk and provide them with a hub to explore together ways to maximise the opportunities offered by technology."
WhenFresh CEO & co-Founder Mark Cunningham has already spoken at one event and we'd highly recommend you check out their forthcoming events here if you're not already familiar with them.

The Insurance Times features insurance & insurtech thought-leaders from WhenFresh, Willis Re, Davies Group, BDO, Previsico and Axis Digital Ventures in this intriguing piece.  Read the full feature here (reproduced by kind courtesy of Insurance Times) or login to your Insurance Times account here.