The Insurance Times have just released the shortlists for its coveted annual Awards – and WhenFresh are delighted to have been announced as finalists in the Excellence in Technology category.
The WhenFresh API is is the accessible "data supermarket" for residential UK home insurers and provides instant access to hundreds of attribute, risk, perils, environmental, geospatial and valuation data points for a wide range of applications, including form prefill, risk, pricing and reinsurance.  To try the WhenFresh API for free, visit https://my.api.whenfresh.com/try-it-out or call us on 020 7993 5818.

Congratulations also to our friends at Uinsure who have also reached the finals in the Insurer Innovation of the Year.  WhenFresh data powers Uinsure innovative and disruptive "zero questions" solution.
Winners will be announced at the Awards dinner event at the Grosvenor Hotel on Friday 22nd November 2019 – and full details of the event and finalists can be viewed here.
It's not possible to get a high level of accuracy for property insurance from the question 'what's the address?' … Or is it?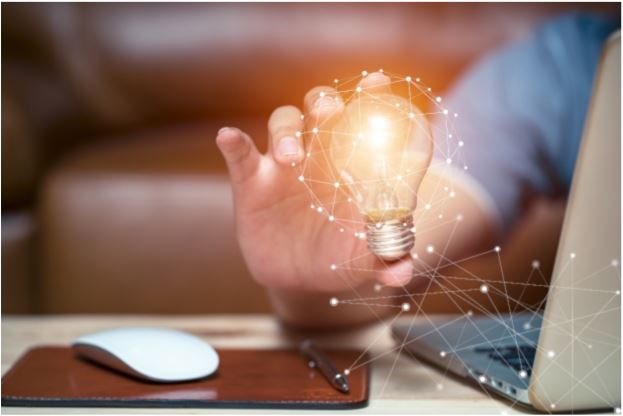 A team that has brought a multitude of big data sources together in what it has called a "data supermarket" suggests that it is.
At its recent big data briefing, insurtech firm WhenFresh explained how its API uses more than 200 private and public data feeds, from sources such as Airbus, Zoopla and Bluesky among others, to autofill inbound insurance quote forms using just the address of any residential property in the UK.
Mark Cunningham, CEO and co-founder, said: "The idea of the API (application programming interface) is to composite data sets from a multiplicity of data sources and make it easy to use, so you could be looking at any aspect of form filling, or enrichment or looking at book value or reinsurance."
Information can include the type of building, number of rooms and when a house was built, as well as the soil type it is built on, whether it is likely to flood, and the height and proximity of trees and other buildings nearby.
The company launched its big data insurtech direct to insurers in April 2019 and Cunningham said the tech firm had already done integrations "in less than half a day with proper blue blood insurers", adding, "this is easy to use stuff".
Speakers at the briefing, from a range of WhenFresh's data providers, explained how different data types can spot and prevent fraud and offer a deeper understanding of the insurance risk in real time.
Richard Donnell, Zoopla research and insight director, said the property marketing, software and property attributes data business supplies its listings data to WhenFresh.
"It's a rich data set of property attributes, flagging when properties have been listed for sale or rent, there's a whole range of triggers and flags that you can do around that data.
"As I see it, the property listings is the tip of the iceberg and is part of a much bigger data set that we're looking to explore as a business around leads and consumer interaction, understanding what's driving demand for property, and the likelihood of it to sell.
"The big data scientists at Zoopla are now building up all sorts of AI and machine learning models around property descriptions to model forecasts."
Donnell said Zoopla provides around five or six years of history and reasonably good coverage. But he added: "There's a lot more we could do subject to whatever demand there is for more of this information and things that correlate to what drives loss around insurance and that sort of thing.
"We've got a pretty good track record of understanding of collateral value and home valuations with our Hometrack business, which is a data analytics business leveraging data around collateral values."
CLS Data Limited provides data around transacting or holding property meaning they can map risks from the title of property and its physical characteristics.
Andy Lucas, marketing development director at CLS, said: "[The data] allows you to drill down, tracking through various titles linking into Companies House data to understand the directorship, and is it a phoenix company sitting behind this transaction?
So that automatically gives you some triggers for fraud detection, it allows portfolio analysis to link in the financials of the ownership to see if [the owner] Mrs Brown isn't Mrs Brown at all and she is transacting on behalf of somebody else and is a potential fraudster."
Also speaking at the briefing, Rob Carling, senior business development manager at BlueSky, highlighted how data from his firm's aerial photography, LiDAR, thermal mapping, tree mapping, Ordnance Survey and GIS, could help insurers manage subsidence risks better.
He said trees are a big influence on house subsidence as they suck more moisture out of the ground in hot weather. Looking to the future he added: "We think aerial photography will go 3D. This means you can fly around the property and do fly throughs. This is the way this data is moving."
Speakers from Airbus, Fusion Data Science, Cranfield University and Terrafirma all highlighted how the data their organisations provides to When Fresh helps to build a richer more accurate picture.
From Airbus' big data sets from its satellites mapping flood risks, subsidence and soil types, Cranfield University's in-depth study of the 1,000 different types of soil in the UK and what it means for the houses built on them to Terrafirma's mining, ground and environmental information and Fusion Data Science's software that models the world in 3D using AI to calibrate sensor data and satellite imagery, all the data providers help build a clearer picture of risk, one which looks like it is only going to keep getting more accurate.
Article reproduced courtesy of Intelligent Insurer.  To login to Intelligent Insurer or to claim your 2 week free trial click here.
The WhenFresh API is the "One Stop Data Shop" for UK Residential Property & Insurance data and, along with 200+ other property-level variables, we're pleased to announce that both Building Title & Property Title Extent are now available.
So, rather than relying on estimating the "footprint" of a given building from numbers of rooms and averages… you can now simply take the actual value from WhenFresh.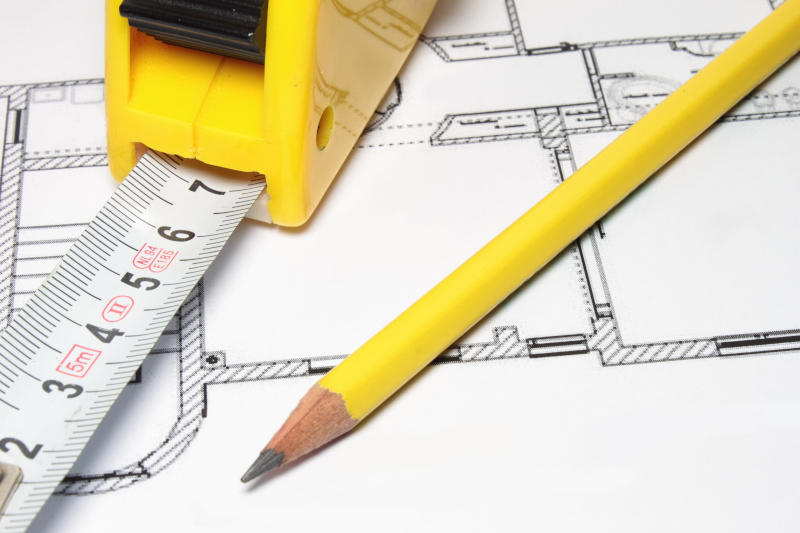 To try the WhenFresh API for yourself or to book a demo, please visit https://lnkd.in/d9CrUcP
Are you a home insurance marketing, data or innovation specialist?  Then please claim your free ticket for the WhenFresh event on the morning of Tuesday 25th June 2019 near St Pauls, London.
Reduce Home Insurance quote forms to just one question: "What is the address?"
You'll hear from – and meet – senior speakers from many of the key suppliers of Residential Property, Risk, Peril and Environmental data for home insurers in one fell swoop. Plus it turns out there is such a thing as a free breakfast!
Hosted by WhenFresh at the CLS St Paul's House offices (Just off Paternoster Square, near St Pauls & Bank tube), doors open at 9:00am for breakfast snacks & hot/cold drinks, followed by a series of short, insightful presentations between 9:30am-10:45am from WhenFresh, Zoopla, Airbus, CLS Risk, Terrafirma, BlueSky & Cranfield – with both product and technical/API integration streams.  There'll be time to meet the speakers afterwards and we aim to wrap-up by 11.15am.
Places are limited so, for full details and to reserve your ticket, please book now via the EventBrite app  or email david.morley@whenfresh.com for further details.
We look forward to seeing you!
Market-leading Data as a Service (DaaS) InsurTech WhenFresh today announced a major move direct into the Insurance sector following successful series A funding.
WhenFresh leads DaaS in other sectors, including Financial Services, Utilities, and Property. Bringing data together from over 200 private and public UK data sources into one place, WhenFresh offers a live, verified, fully-provenanced database of unrivalled breadth and depth.
In recent years, many of the UK's businesses have benefitted from WhenFresh's big data solutions, which have often formed a key part of wider solutions delivered to end users via resellers and partners such as Experian, Equifax, Zoopla, CLS Risk, Royal Mail Data Services, TransUnion, and others.
WhenFresh successfully secured £3m Series A funding to support accelerated product development and continued expansion into its target markets, and is now laser-focused on working directly with the Insurance sector, as its next fast-growth market.
Commenting on the move, WhenFresh's CEO Mark Cunningham said: "Over the last few years we have built a great business, with a fantastic team of data scientists and data-driven marketeers, who have created ground breaking innovations to other sectors."
He added: "The insurance sector can now benefit from this, as WhenFresh's market-leading products, Home Insurance Prefill and the Behind the Bricks API, offer insurers the ability to win new business, reduce customer acquisition costs, target more profitable business, and renegotiate reinsurance costs by more accurately analysing portfolio risk."
Looking ahead, and building on other sector successes, WhenFresh's big data solutions are set to make a huge impact on the Insurance sector in 2019.
WhenFresh's Home Insurance Prefill is an off-the-shelf solution, which gives insurers 7 core characteristics on each of the 29.7m residential properties in the UK, for online form prefill and other insurance applications.
The Behind the Bricks API brings instant 'plug and play' access to over 2bn UK property-specific data items, with a unique, comprehensive set of risk and peril characteristics in addition to the core property data of which the Home Insurance Prefill product forms part.
WhenFresh is delighted to announce the appointment of specialist Insurance, Insurtech & FinTech PR agency NextGen Communications. David Morley, WhenFresh Director of Marketing & Business Development states "Many of the UK's major Financial Service & Insurance businesses have become major users of WhenFresh data and services in recent years – but without necessarily knowing it, as we have often been part of a wider solution provided by our resellers/partners, such as Experian, Equifax, Royal Mail etc.  We are now able to provide innovative and, in some cases, disruptive data-driven solutions direct to major end users, so we've brought in NextGen Communications to help accelerate our push into the Insurance/InsurTech space in which they specialise".
Simon Hayes, NextGen Communications' MD: "We're delighted to be working with WhenFresh and their Home Insurance Prefill solutions look set to make a huge impact in 2019.  We look forward to being part of their success story."
The new WhenFresh API "One-Stop Data Shop" for Insurance Prefill, Risk, Pricing, Claims Management and other applications is now available on a SELF-SERVICE basis at https://my.api.whenfresh.com

Here you can browse the current data catalogue, try out the Prefill demo, view technical documentation and set up an account (with just a name, email and self-created password) to integrate the API and start testing.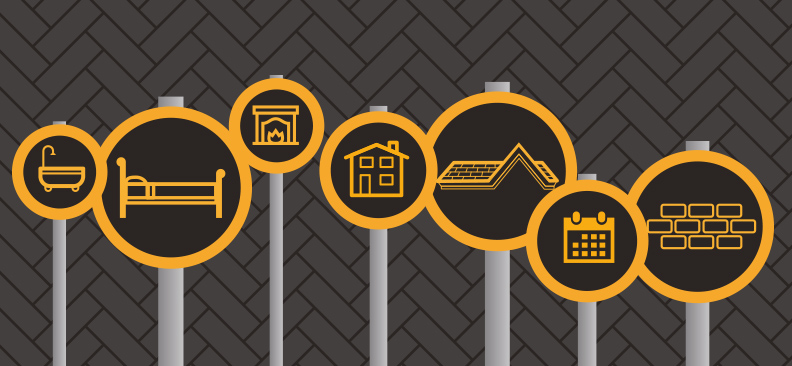 InsurTech News Q&A Feature with WhenFresh CEO and co-Founder Mark Cunningham, regarding BehindTheBricks, the new "One-Stop Data Shop" for UK Home Insurers:
"… In a sentence – you can take ANY form used in the insurance sign-up process or in the aggregator space and reduce the entire onboarding process around the property to one question:
Which address do you want to insure?  You do not need to ask any more questions.
We've spent years pulling together an unrivalled combination of over 200 high quality private and public data feeds, including Zoopla, Prime Location, uSwitch, CLS, Bluesky, Future Climate Index, Property Assure, you name it, all in one place…"  Read More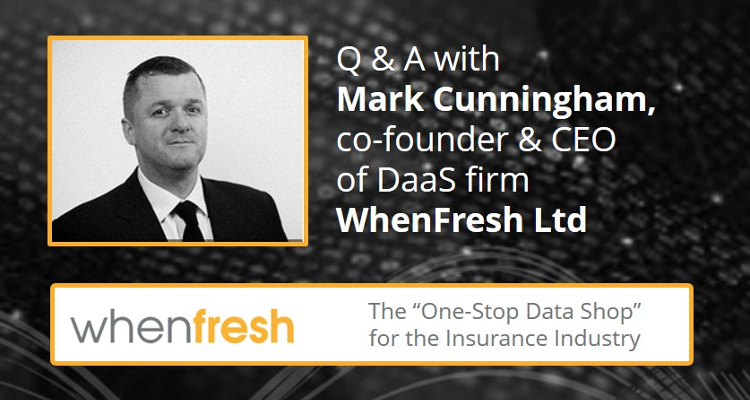 WhenFresh has created the next in a series of groundbreaking data products for the Insurance sector.  Home Insurance Prefill does what it says on the tin, providing 7 key data variables for each of the 29.7m residential properties in the UK.
Home Insurance Prefill includes number of Bedrooms, Bathrooms & Reception rooms; When Built; Roof Type; Wall Type/Material; and Property Type (further broken down by Building & Dwelling Type & Description).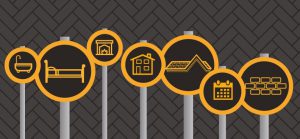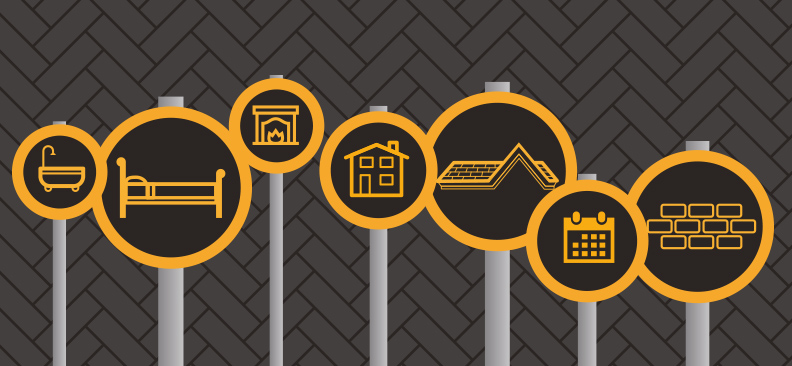 As the name suggests, Home Insurance Prefill is primarily designed to help automate the process of completing Insurance application forms to reduce consumer input, improve the quality & quantity of form completions and ultimately reduce marketing/acquisition costs for Insurers & Aggregators.
Home Insurance Prefill is available now for immediate, flat-file delivery from it's creator WhenFresh (and selected resellers) and requires no developer time to integrate.
And for those wanting even more data for fully automated Prefill and/or other applications in Risk, Reinsurance or Claims Management, Home Insurance Prefill also includes WhenFresh's proprietary Address Key to make it readily compatible with WhenFresh's API-based "One Stop Data Shop", BehindTheBricks.
To find out more, visit https://www.whenfresh.com/service/uk-home-insurance-prefill/ or call us on 020 7993 5818.
"What is the address of the property you would like to insure?"
Yes, that's it.
WhenFresh has built the ultimate "one-stop data shop" for the UK Home Insurance industry, bringing over 200 private and public data-feeds in one place (including Zoopla, Prime Location, uSwitch, CLS, Bluesky, Future Climate Index, Property Assured… and many more).   The moment a consumer enters the address of virtually any residential UK address, we can pre-fill all the answers you need, instantaneously, via API.  This means insurers can now readily access the data they need from a single source, taking only the data they need, on a pay-as-you-go basis.
We call it BehindTheBricks, so please visit https://www.behindthebricksapi.com/ to find out more and book your demo.