26 July 2023: Capita has partnered with WhenFresh to integrate a comprehensive range of property attribute & risk data items within its OmigaDigital platform to further enhance and streamline its mortgage origination offering.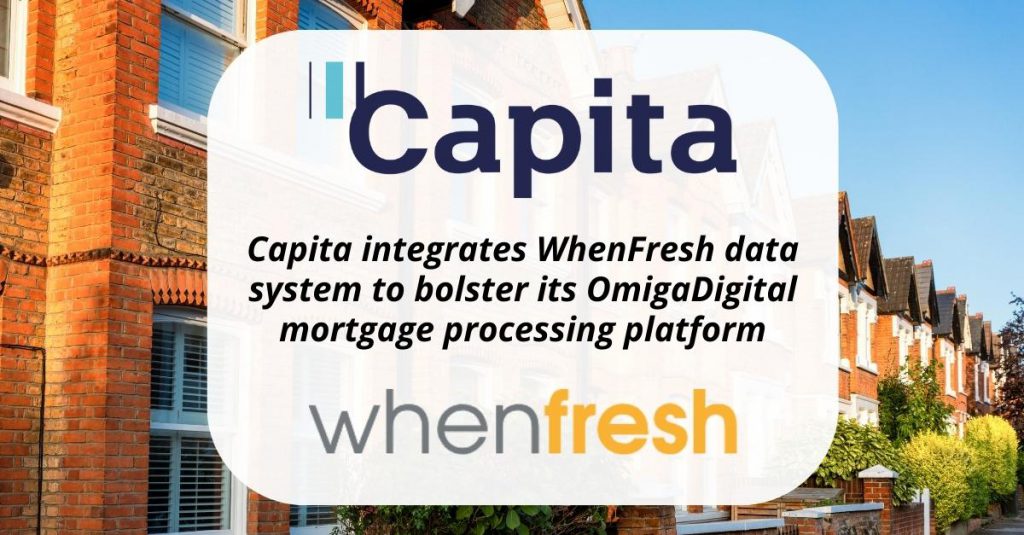 Capita has been delivering mortgage origination and servicing solutions to lenders for over 30 years and helps 1 in 14 of all UK homebuyers to finance their property purchase.

WhenFresh is the UK's Property Data Bureau, with a platform that enables instant, remote property risk assessments for lenders, in much the same way as mortgage applicant risk can be assessed using consumer credit bureau data.
Better-Informed Lending Decisions
The partnership between Capita and WhenFresh means that Capita's existing and forthcoming clients can now benefit from access to a suite of property data assets within the OmigaDigital platform with no additional integration requirement, to enable faster, better-informed and more cost-efficient lending decisions.

For example, the WhenFresh LOOP service is used to screen new mortgage applications as they arrive. As soon as an address is entered into the OmigaDigital platform, the property can instantly be remotely screened to ensure it meets lending rules and LTV criteria. The property title deed is also checked for any obvious issues (such as flying freehold).

Typically, 5-10% of properties are rejected at this stage and are immediately looped back to the broker/applicant before additional time and resource is wasted processing an application which would be rejected when the 'red flag' ultimately surfaced, potentially much further down the line at the surveying or conveyancing stage.

A further WhenFresh data-driven decision module integrated within Capita's platform is PATH, which is equivalent to an instant, remote 'digital FMA' of the property and informs the lender which path to take next in processing the application.

Where the property clearly passes these deep-dive checks (typically in 60-75% of cases), the lender is informed to proceed directly to making a mortgage offer, using an AVM if required – and without the need to wait for a costly, time-consuming physical survey/valuation visit.

Where the PATH module identifies that further property checks are needed (typically in 25-40% of cases), the lender is informed of the potential areas of concern, so an informed decision can be made as to whether to undertake a desktop, drive-by or full physical survey/valuation.
Streamlined Mortgage Application Processing
This 'triage' significantly streamlines mortgage application processing and saves time, money and resources – ultimately delivering a much better service for the customer.

Mark Webster, head of mortgages at Capita Experience, said:

"We are excited to partner with WhenFresh to further build on our award winning and highly automated mortgage origination platform. This partnership will ensure that our clients have access to the latest technology to further improve efficiencies and accuracies in the customer journey.
"Mortgages, and financial services more broadly, are key growth areas for Capita Experience as we continue to deliver for our clients and their customers."
Mark Cunningham, WhenFresh CEO and co-founder Mark Cunningham, added:

"We are delighted to partner with Capita Experience. Our businesses are very clearly aligned, both as advocates and established practitioners of digital transformation, so it's a great fit and the beginning of what we expect to be a successful and long-term partnership.

"Mortgage lenders have long been voracious consumers of data, but primarily in terms of assessing consumer credit risk. Now that these remote, instant property risk assessment modules are available within Capita's well-established and widely-used platform, lenders can immediately start benefiting from faster, better-informed lending decision."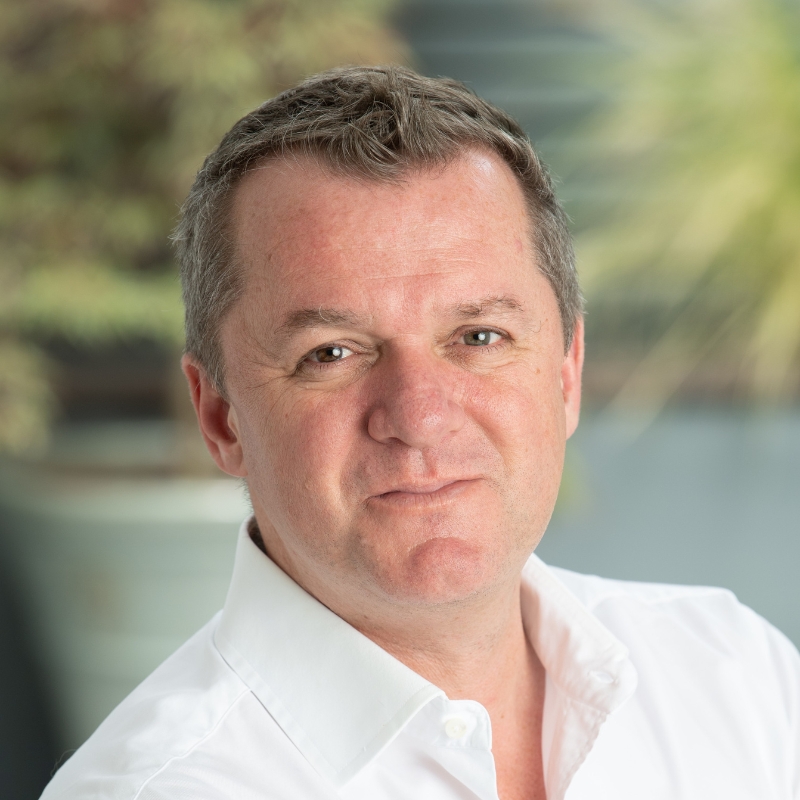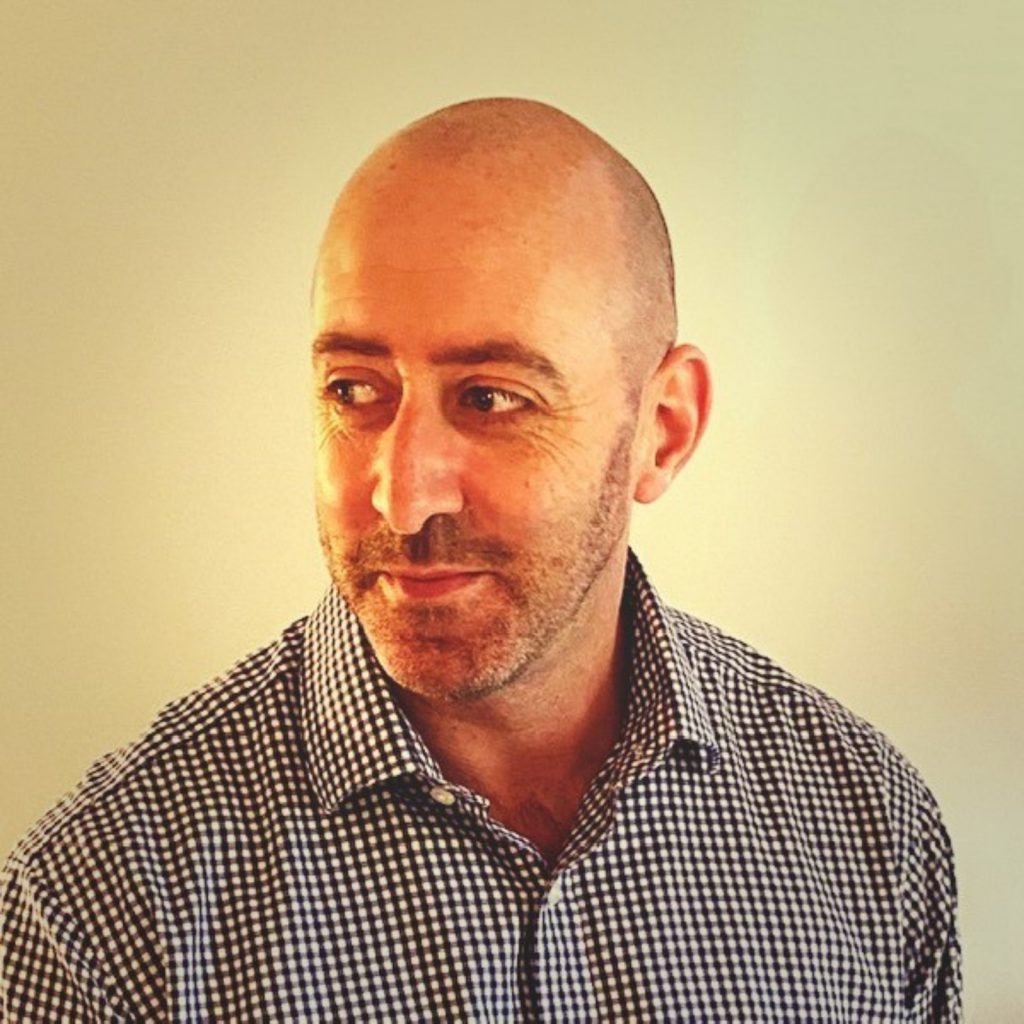 ---
About WhenFresh
WhenFresh is the UK's leading supplier of residential property data to Banks, Insurers, Utilities, The Public Sector and other Big Data users – including 8 of the top 10 UK banks and the Bank of England.

WhenFresh combines its proprietary property datasets with 100s of best-in-class private and public data sources in one place. Via a single, simple integration, the WhenFresh API provides access to address-level property attribute, risk, peril, topological, geospatial, environmental, climate, market movement, ownership, title, and remote valuations data, on a pay-as-you-go basis.

WhenFresh also develops bespoke data-driven decisioning solutions and Apps for its clients and has won Insurance Times and DataIQ Awards, as well as featuring prominently in several prestigious Top 50/Top 100 InsurTech & FinTech reports.