25th October 2022: FinTech Global – leading provider of FinTech news, research, information services & events – has just published its 5th annual InsurTech100 report, featuring WhenFresh for the 2nd year running.
The InsurTech100 Report is described as "an annual list of 100 of the world's most innovative InsurTech companies selected by a panel of industry experts and analysts… the companies every leader in the insurance industry needs to know about as they consider and develop their digital transformation strategies."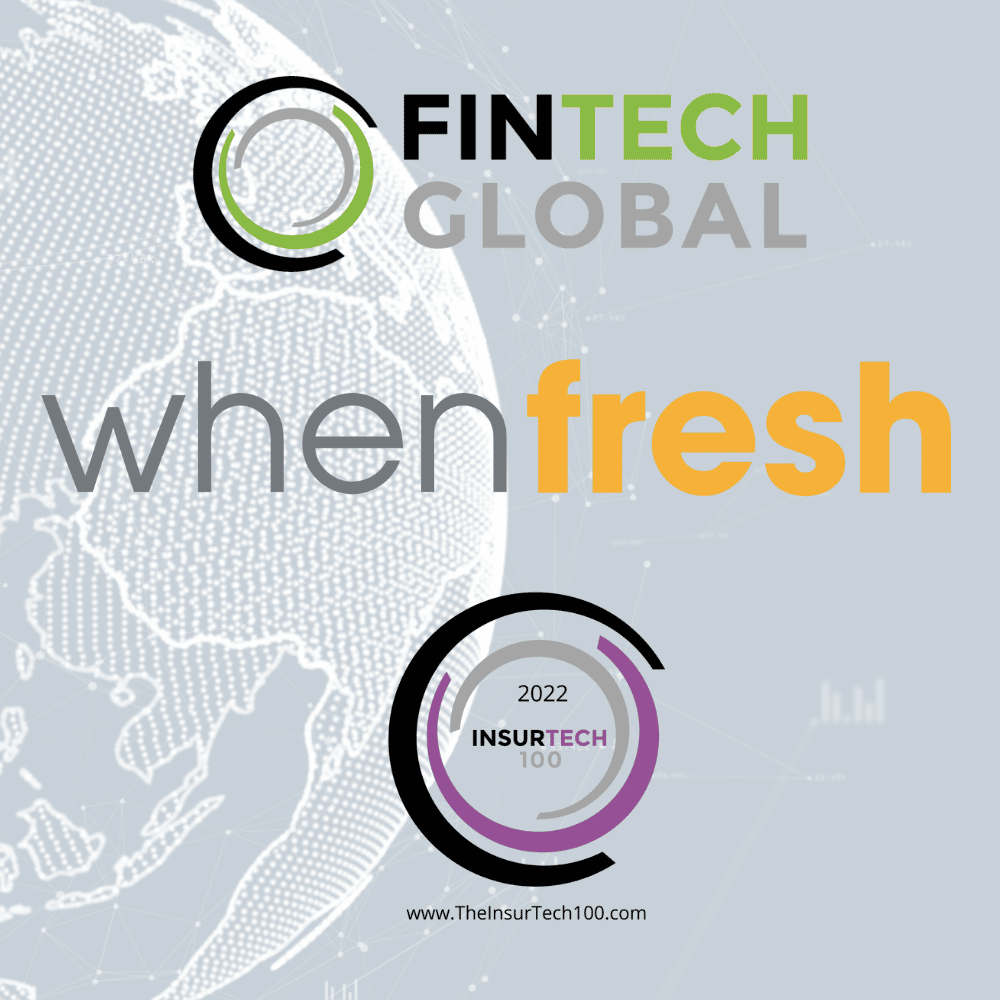 WhenFresh CEO & Co-Founder Mark Cunningham states: "We're delighted to have again earned our place in this prestigious annual InsurTech100 report, alongside a sparkling array of fellow innovators and disruptors in InsurTech & FinTech! Congratulations to all those who've been recognised this year and thanks again to the wise and learned panel of industry experts, analysts and insurers who have chosen to include us again, in such a competitive space. Our large, expanding portfolio of insurance clients are continuously challenging us to source new property-related datasets and tailor-made apps to help them make faster, better, less-risky decisions – and this helps keep up the cutting edge of innovation. We're looking forward to another highly progressive year!"
The FinTech Global InsurTech100 2022 Report states:
"WhenFresh is an award-winning supplier of property data and related solutions, primarily to UK Home Insurers and Mortgage Lenders. It has created the UK's "Residential Property Data Supermarket" by bringing together its own proprietary datasets with a huge range of best-in-class private & public property data sources.

Via a single, simple API integration, WhenFresh now provides users with instant access to over 2tn data items, including residential property attribute, risk, peril, topological, geospatial, environmental, climate, market and valuations data, on a pay-as-you-go basis.

WhenFresh customers include leading UK home insurers, 8 of the top 10 mortgage lenders, the Bank of England and disruptive players in insurance and lending, such as Uinsure, Locket, Twenty7Tec and MQube.

As well as supplying 'raw' data ingredients, WhenFresh develops customised Apps which enable insurers and lenders to interrogate its huge data assets easily and instantly via rules-based engines, to make faster, smarter, less-risky remote decisions."
Congratulations to all the insurtech & fintech innovators featured in this influential report, which can be downloaded for free at: https://TheInsurTech100.com

To find out more about WhenFresh, try the new "Mini-Demo" below to see a selection of some of the residential property data items that leading Insurers & Mortgage Lenders most commonly call from the WhenFresh API to support their automated decisioning. WhenFresh are able to supply these data items and many, many more for virtually every residential property in the UK.