The full Future50 Europe report is now available for download
Selected from thousands of contenders, WhenFresh are proud to have been selected as one of the Insurtech Insights and Sønr Future50 Europe – the industry's definitive ranking of the insurtechs shaping the insurance landscape.
This award is a culmination of months of work by Insurtech Insights and Sønr, in researching and rating the most impressive insurtechs in the industry. Thousands of insurtechs were whittled down to a shortlist of over 300, before the final Future50 were selected by a panel of over 20 C-level judges, making Future50 the world's most credible ranking of up-and-coming insurtechs.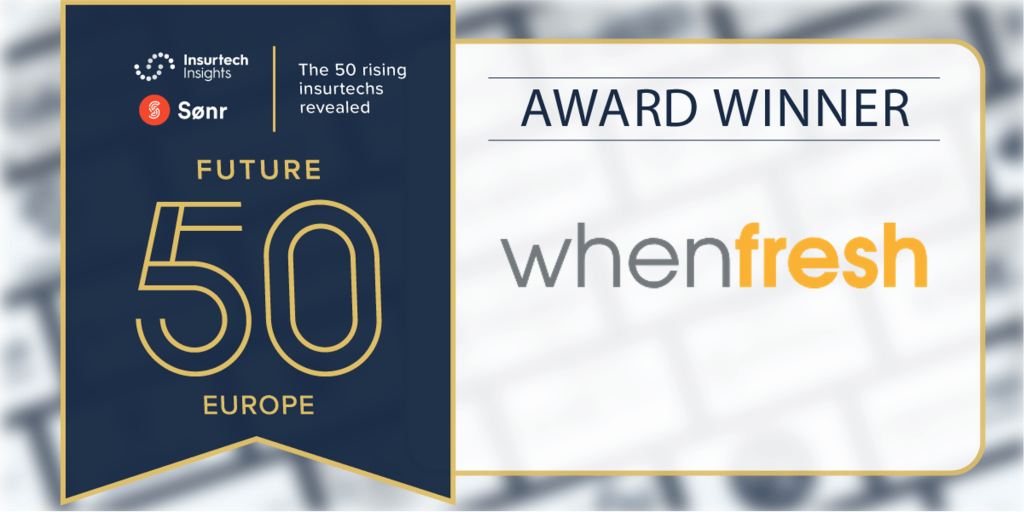 WhenFresh are described in the report as: "UK Property data specialists providing a vast range of insurance data for virtually every residential property. WhenFresh is the UK's fastest growing property Data-as-a-Service (DaaS) company, combining over 200 proprietary, private and public UK data-sets with advanced analytics."

Congratulations to all the insurtech innovators featured in Future50 Europe, which can be downloaded for free here: Insurtech Insights FUTURE50 Europe download
To find out more about WhenFresh, try the new "Mini-Demo" below to see a selection of some of the residential property data items that leading Insurers & Mortgage Lenders most commonly call from the WhenFresh API to support their automated decisioning. WhenFresh are able to supply these data items and many, many more for virtually every residential property in the UK.
---
To find out more about the property attribute, risk, peril, topological, geospatial, environmental, climate, market and valuations data now available via the WhenFresh API – the UK's Residential Property "Data Supermarket" – please call us on 020 7993 5818 or complete our short enquiry form.