DATA ENABLING SOLUTION OF THE YEAR.
The team here are delighted that WhenFresh has been shortlisted for the prestigious DataIQ Awards 2021 Innovation stream, as 1 of 5 finalists for the DATA ENABLING SOLUTION OF THE YEAR award.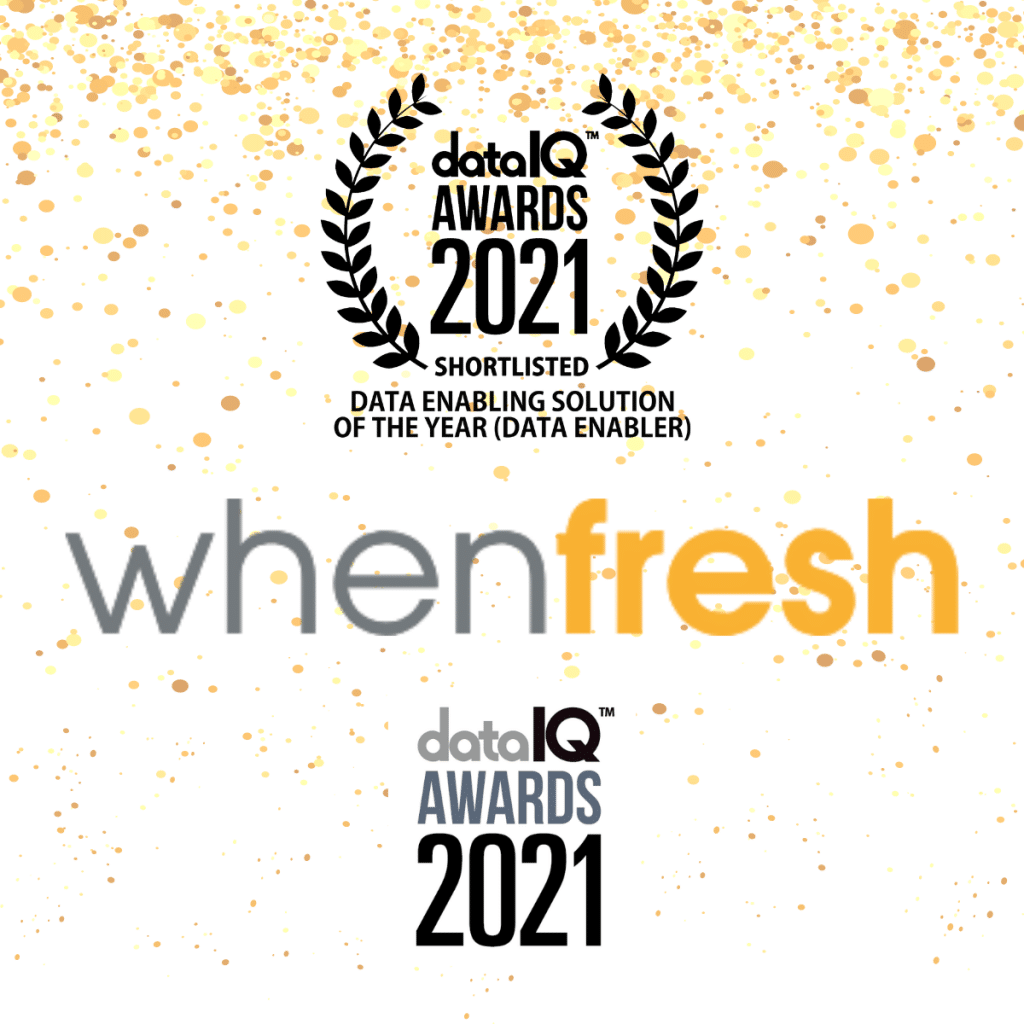 Our entry relates specifically to the WhenFresh API "Residential Property Data Supermarket" and the automated decisioning solutions we create for leading UK Mortgage Lenders & Insurers.
Congratulations to all fellow finalists and we look forward to the big event on 30th September when the winners will be revealed! Please visit DataIQ for event details.
Try the new "Mini-Demo" below to see a selection of some of the residential property data items that leading Mortgage Lenders and Insurers most commonly call from the WhenFresh API to support their automated decisioning. WhenFresh are able to supply these data items and many, many more for virtually every residential property in the UK.
---
To find out more about the property attribute, risk, peril, topological, geospatial, environmental, climate, market and valuations data now available via the WhenFresh API – the UK's Residential Property "Data Supermarket" – please call us on 020 7993 5818 or complete our short enquiry form.