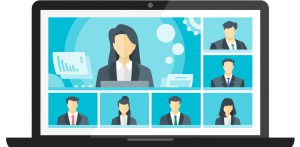 Firstly, the WhenFresh team would like to wish that you and yours stay safe and well in these challenging times.
While we are in uncharted waters, we are pleased to report that at WhenFresh, as a 100% digital data organisation, we are not far off 'business as usual'.
The nature of our business has meant that working from home has been seamless and that all of our clients' data deliveries, once coded, are holiday and illness-proof, so well-protected from any disruptions.
The one practical change that we have made is that, until further notice, we are holding all external and internal meetings virtually – via remote conference/video calls.
In short, it appears that many challenges lie ahead, but WhenFresh shouldn't be one of them.
If you need any help or advice on working with us, including from home, feel free to drop us a line at support@whenfresh.com
Mark Cunningham
Co-Founder
WhenFresh Ltd
www.WhenFresh.com
020 7993 5818