22 November 2022, London:

InsTech – which describes itself is a leading network identifying and promoting the use of the best technology, data and analytics within insurance and risk-management around the world – has launched the second in its series of major reports on property intelligence in regards to insurance, and WhenFresh are again delighted to feature prominently.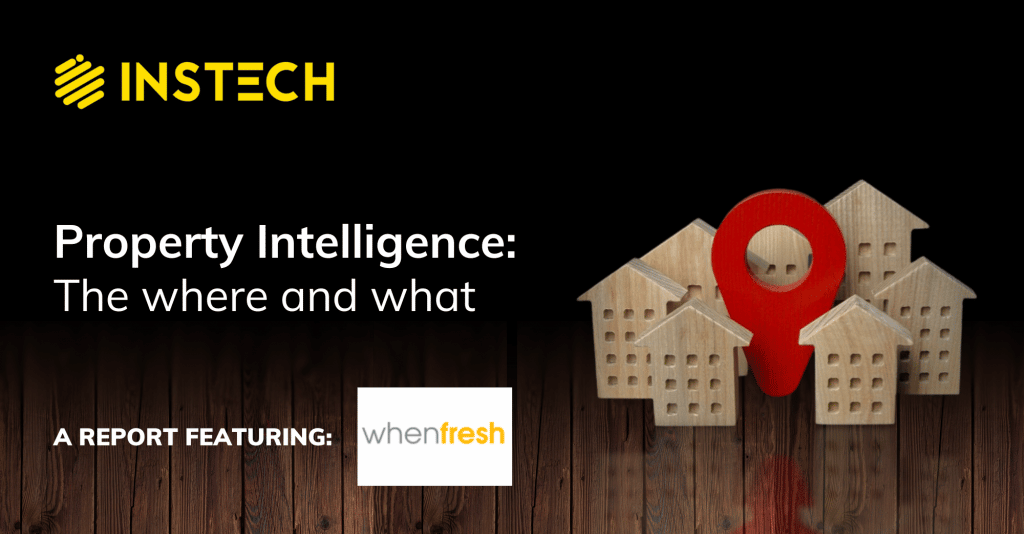 As Ali Smedley, InsTech's Senior Research Analyst puts it in the new report's introduction:

'Last year we released our first property intelligence focused report, Location Intelligence 2021 – the
Companies to Watch. It covered all aspects of property intelligence including location data, property
attribute information, catastrophe modelling and remote claims assessment. This year's report focuses
only on the "where" and "what" of property intelligence – understanding where a property is located and
what it is made of to help insurers improve risk selection, underwriting and pricing.
'We covered remote claims in a report released earlier this year. In early 2023 our next report will focus on "what risks do I face". In relation to property intelligence, particularly focusing on hazard data and modelling. This report reviews the latest trends and technologies in acquiring information for geocoding, building characteristics and rebuild values, as well as profiling the companies we know providing solutions in this space.'

The report is available to download for free, here.