Leading UK residential property data specialists WhenFresh has launched its new MortgageChecker solution, which enables lenders and brokers to significantly streamline mortgage application processing, to provide faster, better service to customers, as well as saving time and money.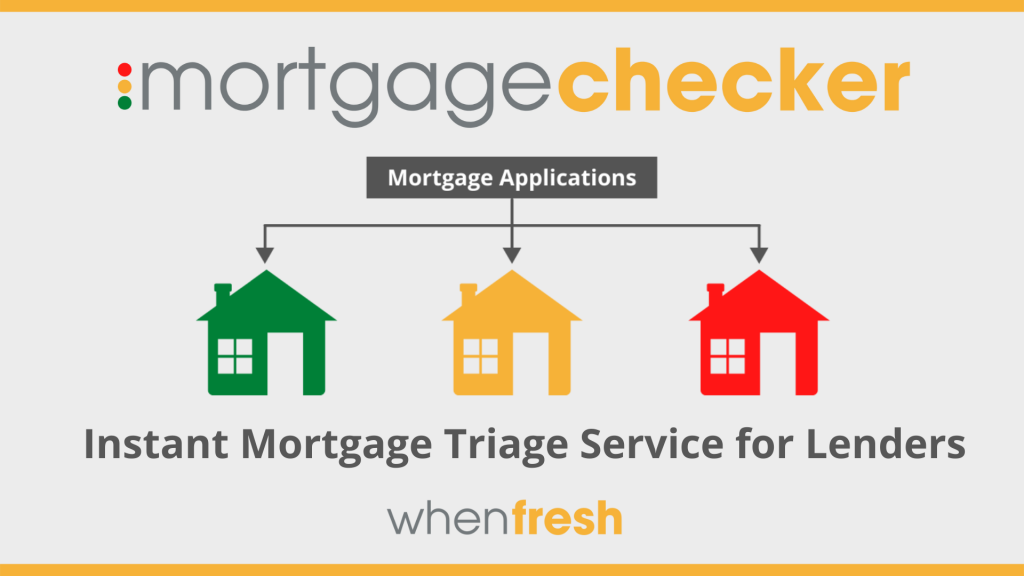 On receipt of each new application, the lender simply accesses their MortgageChecker App and enters the:

> Property Address
> Agreed Sale Price
> Requested Mortgage Amount
In real-time, MortgageChecker then interrogates WhenFresh's vast property data assets and remote valuation tools to instantly screen the property against lending rules and LTV criteria, as well as checking for any potential Title issues, such as flying freehold or restrictive covenants.

MortgageChecker then immediately returns a result for each mortgage application, based on a traffic light system:

GREEN – PROCEED DIRECT TO LEND – Where the property clearly and fully meets lending rules and LTV criteria, the lender make an immediate mortgage offer (using an AVM valuation if needed), with no need for a physical property inspection/valuation.
AMBER – PROCEED, SUBJECT TO STANDARD SURVEY – Where the property is a border-line pass of lending rules and LTV criteria, or where MortgageChecker identifies potential issues, the lender should "proceed with caution" using a standard or desktop survey.
RED – BEWARE, SIGNIFICANT ISSUES IDENTIFIED – Where the property falls outside the lending rules and/or LTV criteria, MortgageChecker highlights the issue to the lender so they can make an informed decision as to whether and how to proceed before incurring costs.
To find out more and book your demo, visit https://www.whenfresh.com/service/mortgage-checker/